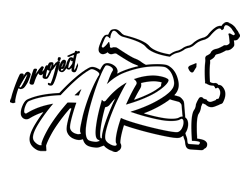 My Wishlist
You can save rewards to your wishlist and redeem them later!
Project AIR
Tricking | Freerunning | Parkour
Founded 2007 in Hamilton, New Zealand, Project AIR was formed to promote and develop movement sports throughout the region. Project AIR opened thei dedicated academy in early 2018 and became the first affiliate member of the NZ Parkour Assocation.
Showing 1 - 7 of 7 in total
Showing 1 - 7 of 7 in total